AA-SM-026-003
Download
| File | Action |
| --- | --- |
| AA-SM-026-003 Beam Analysis - Cantilever - Dist Load Whole Span - Rev A.xlsx | Download |
| AA-SM-026-003 Beam Analysis - Cantilever - Dist Load Whole Span.xlsx | Download |
Free Engineering Spreadsheets: Beam Analysis - Cantilever - Distributed Load Whole Span
Beam analysis spreadsheet, based on the method in NASA-TM-73305, the NASA Stress Analysis Manual. Note that the spreadsheet cells with blue ink are the input values - all other cells are either text or values generated by the spreadsheet.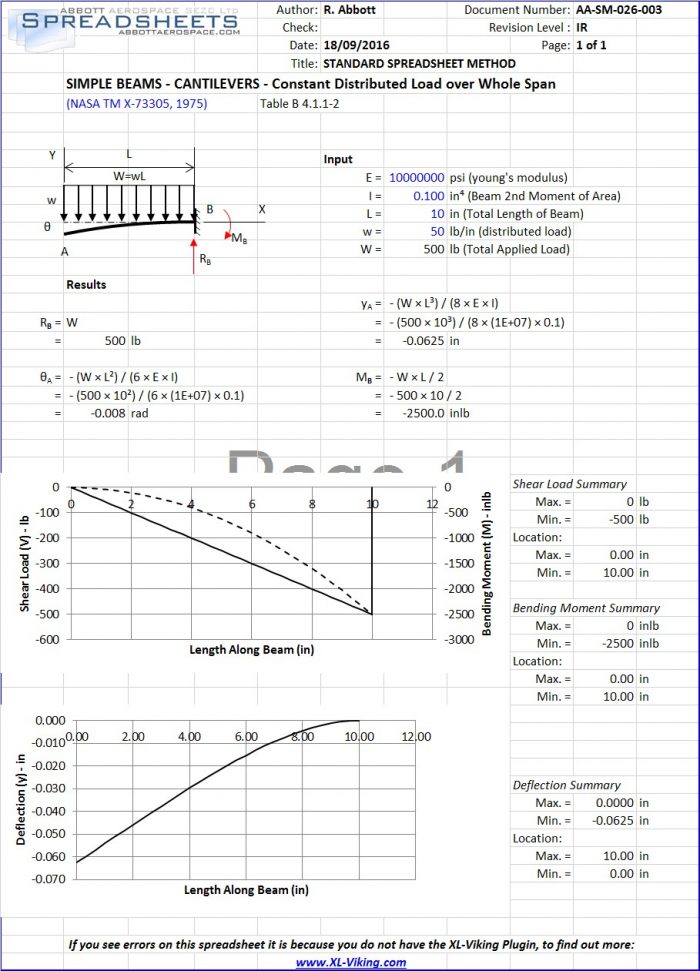 This spreadsheet displays mathematics in a unique way using the XL-Viking add-in for Excel , Click the link below to find out more:

---
11 Jan 2017 - Corrected Deflection Calculation.