Reference: Abbott, Richard. Analysis and Design of Composite and Metallic Flight Vehicle Structures 3 Edition, 2019
On test and in service; the desired failure mode is that the first ply (or more) should separate from the surface of the adherend.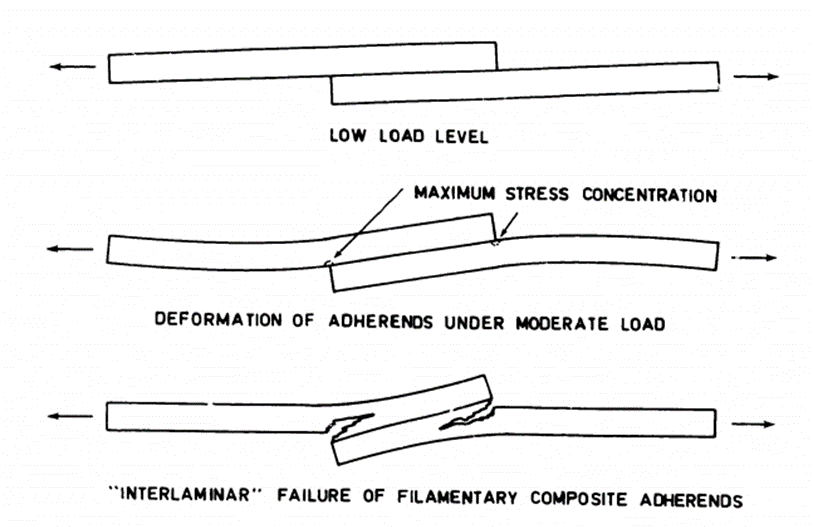 The joint geometry affects the shear and peel stress in the joint; both of which peak at the edge of the adhesive.