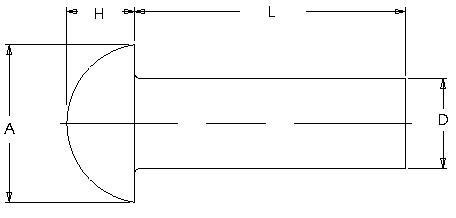 Rivet Shear Strengths for common rivet materials, drill bit sizes and modification for sheet thickness
Rivet Shear Strengths are taken from  (MIL-HNDBK-5H, 1998) Table 8.1.2(a) and Table 8.1.2(b).
These strengths are the solid rivet shear strengths and describe the shear strength of the shank of the rivet. For the double shear strength of a rivet, the values in the table below can be doubled.
In calculating protruding-head rivet design shear strengths, the shear strength values obtained from Table 8.1.2(b) should be multiplied by the correction factors given in Table 8.1.2.1(b). This compensates for the reduction in rivet shear strength resulting from high bearing stresses on the rivet at t/D ratios less than 0.33 for single-shear joints and 0.67 for double-shear joints.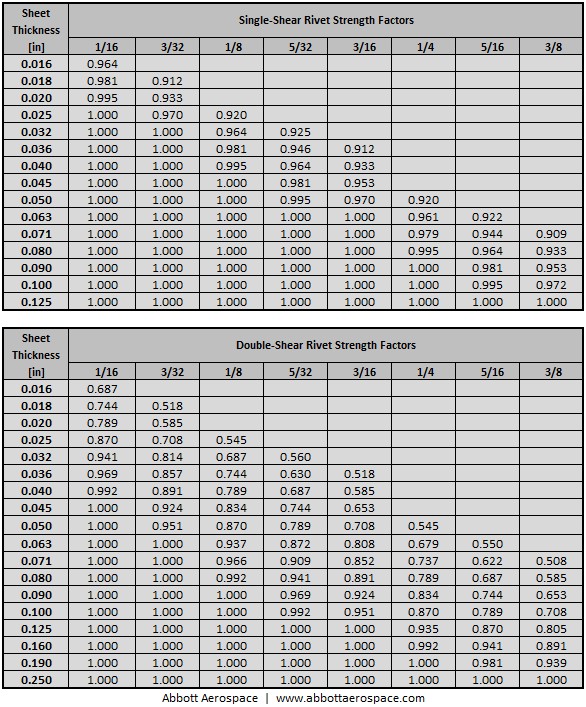 There is a spreadsheet available for this method here
You can browse all of our spreadsheets here
For more references on rivets in the Technical Library click here