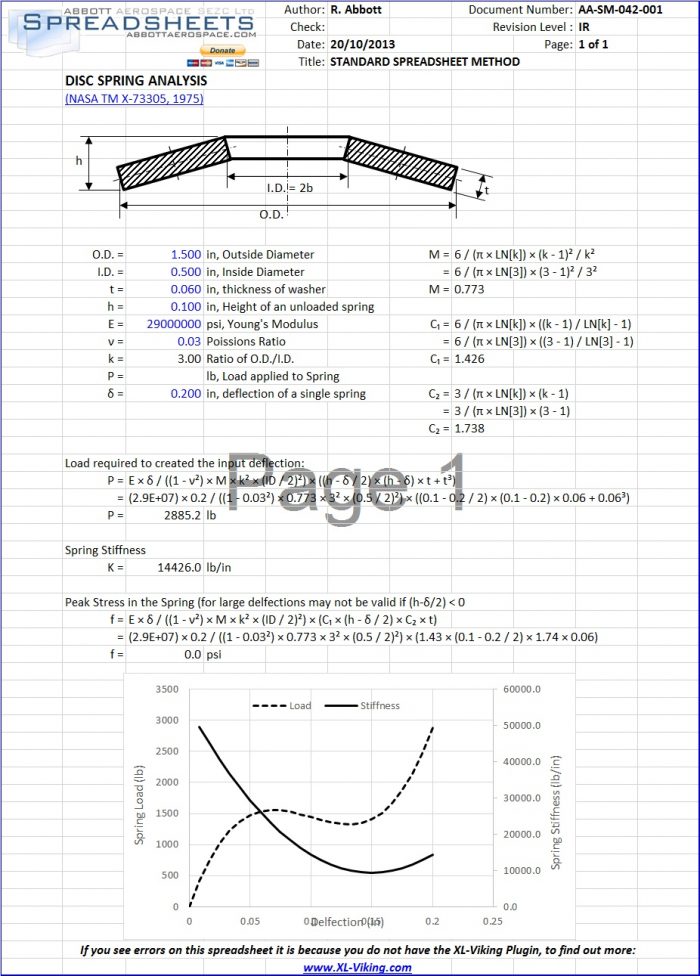 We had to design a set of belleville washers for a client last year so we had to go and find a useful design criteria. NASA came to the rescue this time. In (NASA TM X-73305, 1975) there is a simple method for sizing and behaviour of disc springs.
The behaviour of disk springs is non linear and this can clearly be seen from the graph in the analysis spreadsheet here.
Note that for large deflections the stress prediction may not be accurate – this is explained in the referenced text.
Enjoy!
---

To try our free Stress Analysis Engineering Spreadsheets click below

To try our Add-in for Microsoft Excel for Windows click below