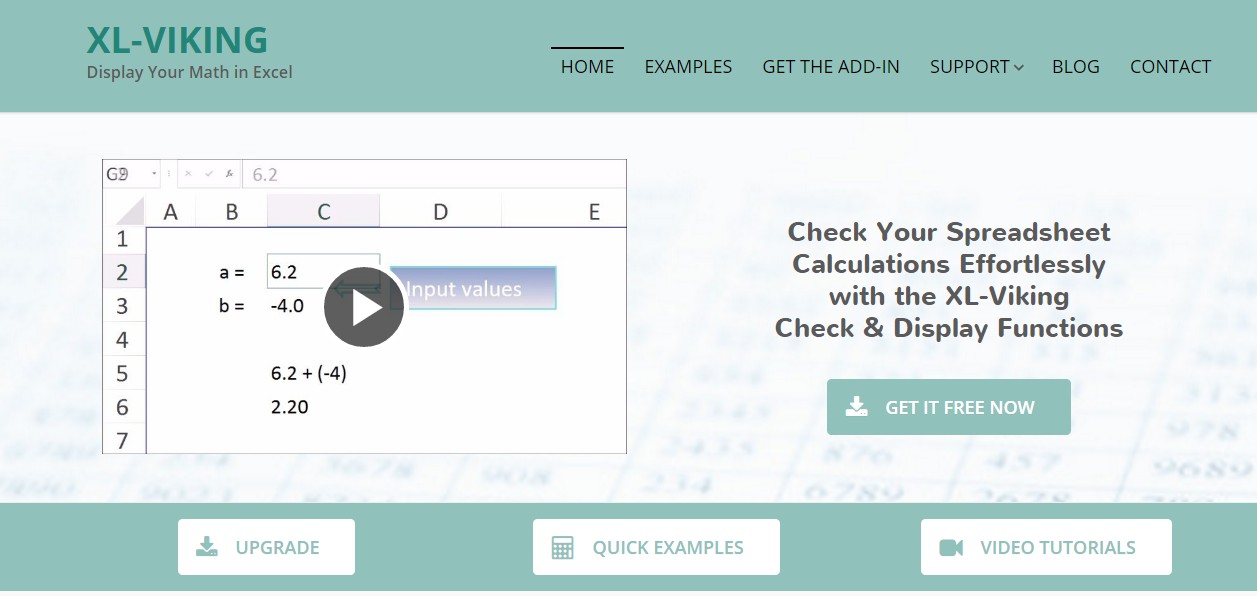 We are happy to announce that our partner company XL-Viking has an improved website and also has a new free trial version that has enhanced functionality with no expiry.
The free trial version now has the fully functioning menu with easy to use ways to add mathematic symbols and Greek letters as well as the subscript and superscript characters and convert functions.
The free trial version now has the XLN function that displays excel in-cell equations with the values used in the math expression.
What's even better is that the all of this functionality in the free trial version now never expires. It is yours to use for free for as long as you want.
XL-Viking is the tool that we use to display the math in all of our Abbott Aerospace standard spreadsheet methods. We developed XL-Viking for that purpose and XL-Viking is now used by a major aircraft OEM and a leading global engineering service supplier to help them enhance their use of Microsoft Excel as an analysis and reporting tool.
The Abbott Aerospace Spreadsheets have been downloaded over a hundred thousand times and are used to develop and certify aircraft all over the world. Our spreadsheet methods are defined and referenced to the source material in our Free Engineering Textbook.
XL-Viking, our Spreadsheet Tools and our Engineering Textbook places you at the forefront of aircraft development and certification with the best tools in the industry.