Panel Buckling Edge Rotational Restraint – Spreadsheet Method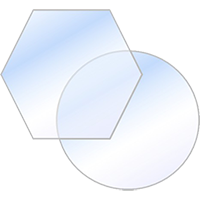 August 5, 2016
As part of our series of buckling analysis spreadsheet methods we have defined a quantifiable method for calculating a numerical value for panel edge rotational restraint that can be used in the standard buckling analysis methods. This method draws from a theory defined in (NACA-REPORT-735, 1942) and (NACA-TN-888, 1943).
This method includes a calculation of a little used section property called the Torsion-Bending constant:

"where u is the unit warping of the element of area dA from a reference plane through the shear center and normal to the axis when the angle of twist per unit length  is unity"
Thankfully the references give a rational method for common cross section, this calculation is included in the spreadsheet.
The Spreadsheet is available here: AA-SM-007-070
Let us know what you think in the comments section below, enjoy!
---