Flat Isotropic Panel Buckling – The Complete Set of Spreadsheets
June 13, 2016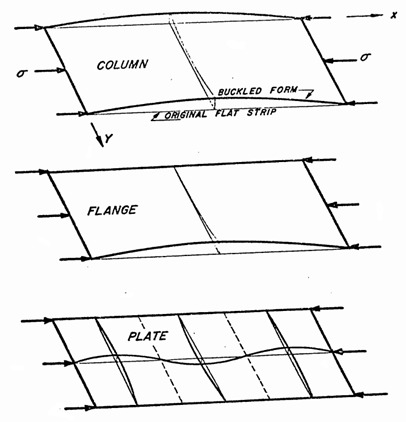 We have been working had to complete the buckling methods for the first official release of the text book. Because of the scope and depth in which we want to cover the subject we are going to limit the scope for the initial release of the book to initial buckling of flat panels, including looking at panel breaking stiffeners and the effect of circular holes.
Buckling of curved panels and post buckling will be included in later editions.
So, below are all of the spreadsheets we have developed to cover initial buckling of flat isotropic plates. If you think we have missed anything that you would find useful please let us know. Enjoy!
Free Engineering Spreadsheets: Buckling of Flat Isotropic Plates – Shear Buckling – Simple Analysis. Elastic allowable, simply supported