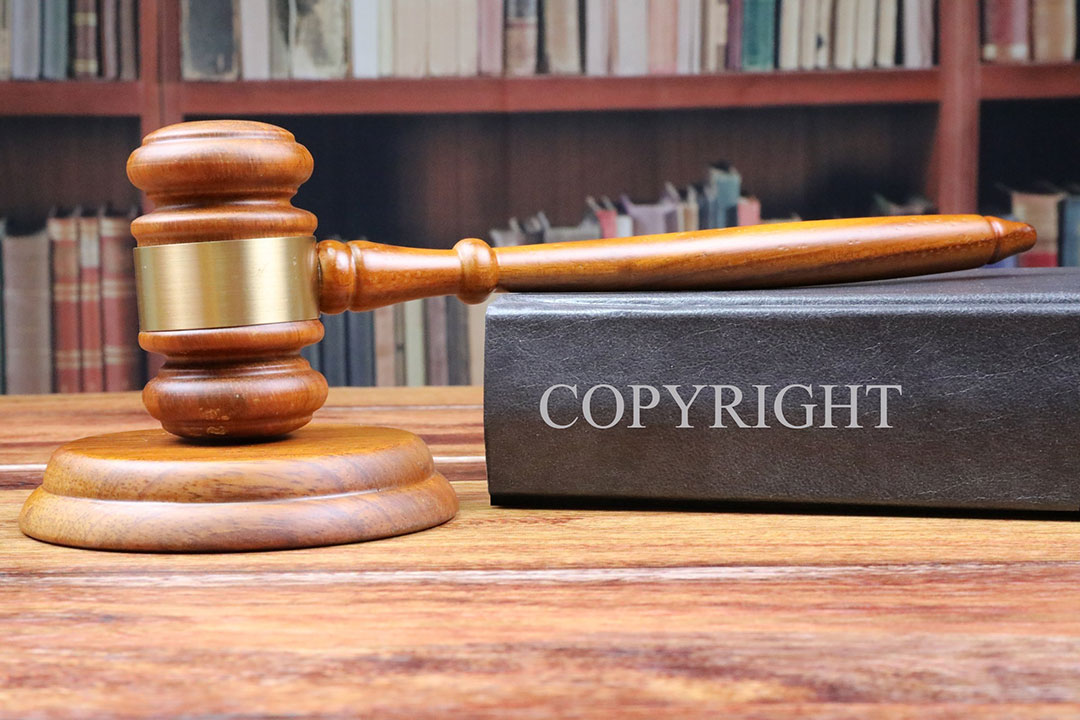 This is a cautionary tale of an individual's perception of copyright law and how not to deal with a perceived infringement of an interpretation of copyright law.
Our web supremo, Mike, let me know a few weeks ago that we had several DMCA claims against the site. Specifically against four sentences that are used in the textbook that describe some geometric properties of cross sections. One was not even a full sentence, just a fragment of a sentence.
I assumed this was a joke or a misuse of the system to troll the website and reduce our search engine rankings through creating a bad reputation.
I went through the offending verbiage and found that the specific wording I had employed was used in multiple places online. It was also purely technical and definitional in nature and so had dubious creative merit and so could only have a weak claim of copyright – if a valid claim could be made.
I cannot recall where these phrases come from. If I wrote them or took them from the common public domain references or they were an adaptation from some other source.
One of the places I found it was on the website of the individual (or company) who made the claim against me. I will not name him/them, it would serve no purpose as I am going to use this as an example of what not to do.
The individual who made the claim appeared to believe that his claim had merit. The first thing I did was to file a counterclaim pointing out the several reasons why the claim was invalid.
I also found out who the individual was, obtained his contact details and sent him a cease and desist letter. He has a similar website to ours that charges for subscription – for the same kind of things that we give away for no charge, well – at a loss. Whatever his motivations were there was the potential of an element of financial self interest.
I also wrote to him telling him that if he thought there was any issue in the materials on our website to contact me directly to resolve it. We take great pains to ensure that we do not infringe copyright or any other legal protections of the public domain material we host or in the material we create. I told him that I would not be doing anything until the DMCA claims were withdrawn and then we could resolve the issue professionally and amicably.
Things went radio silent and I heard nothing until I received a letter from his lawyer. The letter from the lawyer was combative and pointless. The individual had paid a lawyer to tell me that the DCMA claim had been dropped and 'requested' that I change the website and textbook – and gave me a strict deadline to do so.
First top tip. If following up with someone who has offered to work towards a solution with you, do not use an aggressively worded legal letter from a law firm.
I pointed out again that the claim was without merit and as a courtesy I would change the website when I had time. I also pointed out that I had made the offer to do this once the DMCA claim was dropped. I changed the wording on the website so it was not identical.
A few weeks after I changed the website the lawyer sent an email demanding that I change the website. Hmmmm.
I pointed out that as a courtesy I was replying to them to let them know that as a courtesy I had changed the website.
They then demanded to know when I would change the pdf version of the textbook. I told them that I would update the wording when the next issue was published and it has been left at that.
The other party is out of pocket several hundreds or thousands of dollars or more. The situation has been resolved as it would ever have been resolved. He feels very strongly about an issue and I have the courtesy to make a minor change, without admitting liability, to put his mind at rest. This could all have been achieved with a 5 minute email and a 10 minute discussion.
So – if you really want to resolve a perceived copyright infringement (or any legal) issue here are my top tips:
Reach out to the party you believe has infringed your copyright, let them know what you think the problem is and work with them to find an amicable solution.
Nothing else. Copyright infringement enforcement as a legal exercise is only effective if you have the will to follow the full legal course, you have the financial means to support the legal process, you have a reasonable chance of winning and you can enforce the will of the court should the case be judged in your favor.
Nine times out of ten, you will get the resolution you seek through a simple conversation. In the fifteen years we have had the website providing data we have had two threats of legal action. Both of which were ill conceived and poorly managed. Don't threaten – inform, discuss and resolve.
This is why we decided to give all of our reference material away without cost or limit to the user. Claims of ownership of something brings a set of internal responsibilities that are vague, difficult to describe and expensive to enforce. Not to mention that you can end up looking foolish in the administration of those assumed rights.