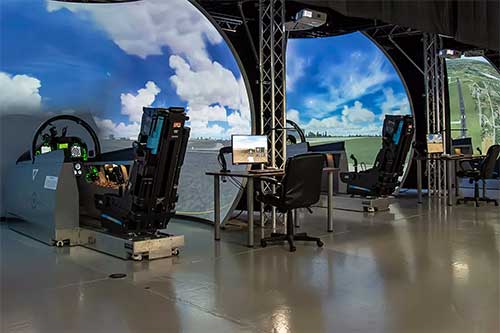 I was privileged to spend a day at ITPS in London Ontario. Giorgio Clementi and his family are old friends and ITPS is a true family business with his wife Bev and all his sons involved. 
If you get a chance to tour the facility you should.
As well as the wildly diverse fleet of aircraft they have extensively adapted for teaching, ITPS have developed and built an Advanced Aircraft Simulation Centre.
This is a suite of eight simulator stations linked together in an integrated simulation environment allowing groups of pilots to train as a unit in a simulated battlespace or other environment.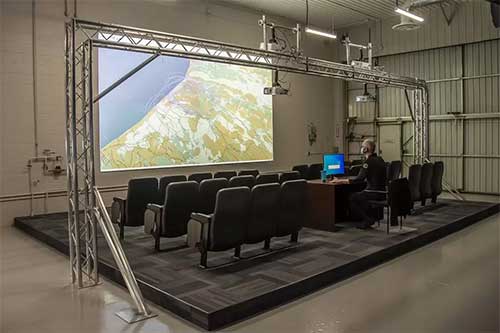 This facility is one of few in the world with this capability and all of this has been created and integrated in-house at ITPS. The facility includes a cinema style viewing gallery so the exercise can be viewed, assessed and used as a teaching aid.
Every time I make the drive to London to see ITPS they have added to their impressive repertoire of equipment, capabilities and services.
The Clementi family have created something extraordinary on a little regional airport in the middle of Ontario. It is an international aerospace success story and a center of excellence and innovation.