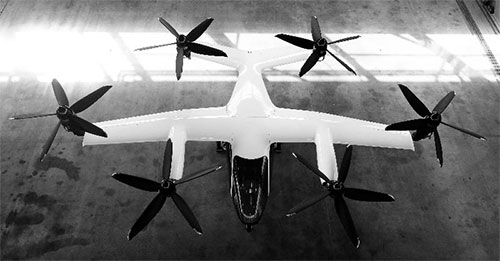 The FAA has published the airworthiness criteria for the Model JAS4-1 Powered-lift aircraft. (https://public-inspection.federalregister.gov/2022-23962.pdf)
If you read the preamble, Joby applied for the type certificate on November 2 2018. It has taken over 4 years to establish the certification criteria. Well, you might think, this will mean that they can drive forward through the certification program now.
Not so fast.
The certification criteria from the FAA are in the form of the new amendment 64 part 23 regulations. That is, they are non prescriptive. Or, alternatively, they lack any definition of specific standards.
In this new paradigm of FAA rule making the certification standards (as opposed to the criteria) are outsourced to an external body. In the case of amendment 64 the job of creating the standards related to the certification criteria has been taken on by ASTM.
To give an idea of the relative volume of definition between the regulations or criteria) and the related standards.
For Amendment 64 part 23 the FAA published regulations amount to 35 pages of text (copied into MS Word at 12 point, times new roman).
The ASTM standards, in one iteration that I have access to, in 2021 consisted of 43 separate documents with a total of 351 pages of double column, smaller text.
Let's say that the 'standards' contain about ten times the information present in the 'criteria' or regulations. This is probably underestimating the volume of data in the standards but that is OK.
Once you have the standards established and your special conditions (if required) and ELOS, etc you have the definition of the certification basis.
It is also interesting (if we are to believe the press) that Joby has FAA approval for at least some of their compliance plans. (https://www.futureflight.aero/news-article/2022-03-18/joby-secures-faa-approval-first-systems-and-compliance-review)
Joby has managed to get compliance plans approved before the certification criteria has been established. Have the standards been established? Is the certification basis still in work?
It looks like only a small proportion of the required work to achieve certification has reached approval status. Some aspects look to be prematurely mature and there is no information on other aspects of the program. The maturity of the majority of the required work is unknown.
Joby started in 2009, established the preliminary production configuration in 2015, applied for their type certificate in 2018 and have cert. criteria from the FAA in 2022.
They plan to carry paying customers in 2024.
This is a very unusual certification program. It is always hard to place credibility in press reporting so all we know for sure is that the FAA has issued the airworthiness criteria.
Will they make commercial service in 2024? Where would you put your money?