What to do about Microsoft?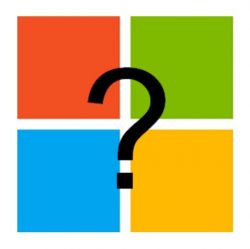 March 10, 2017
It seems that once a month I end up writing some rant about a piece of software. Believe me, this is not my intention but once a month something essentially stupid happens with a piece of technology.
This month it is microsoft's turn. I joke about other companies turning into Microsoft as, in some aspects, they exemplify a company that releases products without due consideration and fail to support effectively.
Today as well as having to reinstall Windows on my trusty traveling laptop (Acer Predator – an outstanding conglomeration of hardware), which is just part of periodic maintenance for any Windows laptop, I finally grasped the nettle of converting my office 365 account over from Canada to Cayman. I have tried to do this before and there is seemingly no way to do it. The reason for this is simple: There is no way to do it.
I cannot continue with the Office 365 account as is because it will not accept my credit card for payment as it is from the wrong country – the country field in the address associated with the card defaults to Canada.
I called Microsoft and after being passed around between three departments and spending 2 hours (off and on) talking to a stream of unfailingly polite technical service agents (or whatever they call themselves nowadays) we together discovered that we would have to set up a new account with new 'onmicrosoft' email addresses. Once an account has been created the country for the account can not be changed.
This looks like a major failing of the account management system they have elected to use. It looks this way because that is exactly what it is. Luckily we do not use Microsoft's cloud storage for our office files otherwise, we would have lost all of our data as the old account becomes delinquent because of non-payment.
We still use Microsoft products – we have a long running love affair with Excel although we are slowly incorporating Google docs more and more.
It is easy to criticize Microsoft – first of all, because they seem to do a lot of things wrong. Secondly, it is because they are dealing with a legacy software catalog and new cloud services that are used by over a billion or more people all over the world.
As our company stands now we are small enough that I can personally get involved with all customer service issues. Not that I have to – we have excellent people – but the client always likes it if the company owner/CEO steps in and personally resolves the issue. This is fine when you have less than 10 clients.
Is this type of problem inevitable as a company grows? How can these problems be minimized – what systems can you put in place to avoid these problems, and when they do occur how can you provide speedy pain-free resolution? How do you do this without impacting the bottom line? Would a greater investment in avoiding and resolving these problems improve profits even if you have an effective monopoly (e.g. Google, Microsoft, etc)?
As we grow over the coming years and I am less able to personally resolve client issues will our reputation be harmed? What can I put in place now to minimize these issues? Answers on a postcard please…..
This post originally appeared in the Abbott Aerospace January 2017 Newsletter. Click here to Subscribe.