UAS Certification and what you can do about it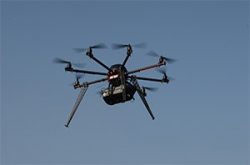 September 10, 2018
A version of this article first appeared in the August 2018 edition of our free newsletter, to subscribe click here
We are working with several companies and organizations on regulatory compliance for both designing and operating unmanned aerial vehicles, both above and below the 55lb weight limit.
There are several things that immediately become apparent
If you want to develop a UAS greater than a 55lb gross weight without a military or government customer, forget about it,
There is a lot of demand and many commercial applications for heavier UAVs,
Regulators are not psychic and have problems both formulating the regulations and recognizing the urgency of developing the regulations,
Connecting with the regulators to help develop new regulations for development and operation is difficult. They are as busy as anyone else and have their own priorities. There is a sense of the importance but there is little leadership.
As I wrote in the last new letter, when it comes to government funding, there is a worry that the larger companies may monopolize this regulatory development process as well. Not that they would formulate any regulation with the intention of harming the smaller developers, but they have a certain way of doing things that involve large budgets and they will advocate for what they know. And that will involve large budgets.
From what I have seen first hand and from the experience of other consultants, some of the new companies in this space do not understand the certification process and how the regulations will profoundly affect their design process and the chance of success of their product in the market. We have started to work with a client who is very aware of these issues and have educated themselves well – regulatory issues are a significant focus for the initial phase of the project. If you can't get the product past the regulator you will have zero sales.
And the companies who do understand the issue have problems getting their voices heard.
There are therefore two critical aspects that the industry has to achieve:
Focusing the regulator on the task
Getting a seat at the table and your voice heard.
This is a field where the technology is moving forward at an ever increasing pace and the regulator is barely out of the starting blocks.
If we all make more attempts to reach out to our local certification or regulatory body it can only help. There are several things you can do
Find out who the individual responsible for UAS regulations is at local and national levels.
Try and connect with them on linkedin, send them an email.
If there are meetings or discussion schedules on this issue, try and get an invite. If you can't get an invite make sure you get sent a copy of the minutes.
Be polite, professional, enthusiastic and supportive. The regulator has a heavy responsibility to ensure public safety, but they also need the best information from all the stakeholders and they have to foster an environment conducive to innovation as well.
Give your time and energy for free and help as much as you can.