Lug Analysis Spreadsheets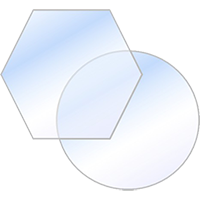 July 11, 2016
We have updated the lug methods for our engineering textbook and one of the best explained and best laid out classic lug analysis comes from the US Airforce Stress Manual, AFFDL-TR-69-42. We has used this as the basis for our lug analysis spreadsheets. All of the curves are fully digitized. There is a spreadsheet for each of the individual failure modes :
AA-SM-009-001 Lug Analysis – Shear Bearing Strength.xlsx
AA-SM-009-002 Lug Analysis – Axial Strength.xlsx
AA-SM-009-003 Lug Analysis – Transverse Strength.xlsx
and there is a fully automated sheet that does all of the calculations and calculates the interaction:
AA-SM-009-005 Lug Analysis – Compact Oblique.xlsx
There is also a spreadsheet that calculates the complex pin bending effect.
AA-SM-009-004 Lug Analysis – Pin Bending.xlsx
Enjoy!
---