Flange Buckling Coefficients – Derivation Spreadsheet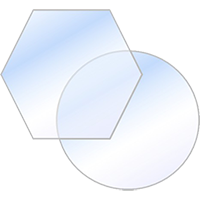 May 22, 2016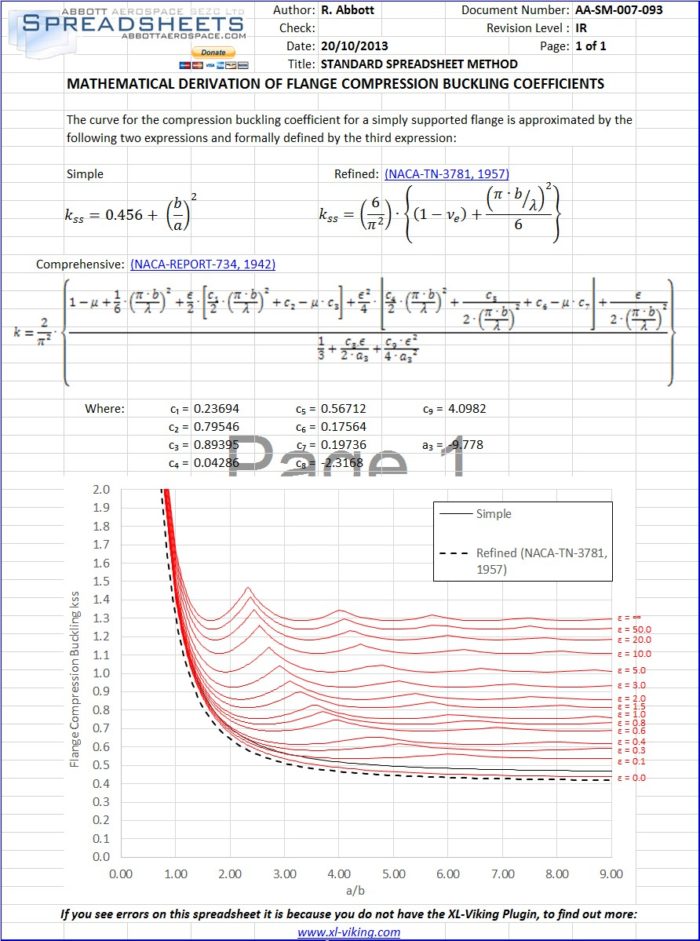 Yet again NACA shows what a remarkable set of work it really is. I am going through the buckling of isotropic design features for our Stress Analysis book. Almost every time I need a derivation from first principles or the mathematical basis for a set of design curves NACA does not disappoint.
In this case I was looking for flange buckling coefficients, in NACA-Report-734 the following expression is given as the derived expression for the required coefficient: 

After a few hours of removing my own errors from implementing this complex expression in a spreadsheet I had created the tool that I wanted. This spreadsheet also compares the comprehensive approach with two approximate methods.
The 2nd tab in the spreadsheets gives the 'textbook' curves and allows you to create a specific curve over the top to find a particular value of k. This will be followed by the complete set of flange buckling spreadsheet tools – now that I have a derivation of 'k' that is unimpeachable…….
---

To try our free Stress Analysis Engineering Spreadsheets click below

To try our Add-in for Microsoft Excel for Windows click below