Correction to Textbook – Section Properties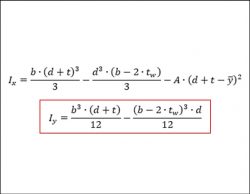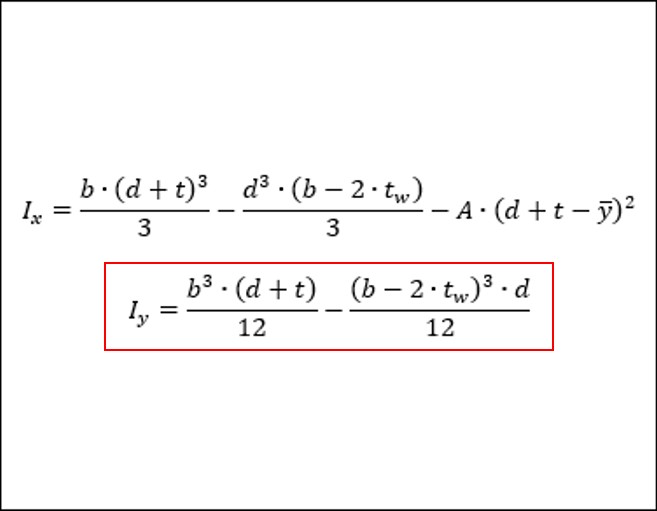 September 19, 2017
An eagle-eyed engineer using our free textbook has spotted an error.
We rely on the community of engineers who use our original and hosted materials to help us correct mistakes and improve the quality of our output. If you see anything that is incorrect or can be improved please comment on this post or contact us using the contact form, the link is in the website footer.
On page 49, row 13 of the section property table, the term for Iy of a channel section is not correct. The power '3' term should outside of the bracket. The corrected version is shown below:

Larger version of the corrected expression for clarity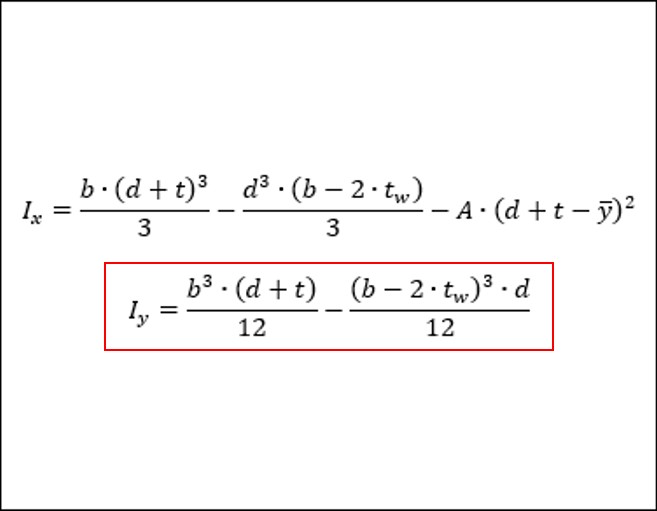 This correction will appear in the third edition of Analysis and Design of Composite and Metallic Flight Vehicle Structures.
Happy stressing!