New Stress Analysis Text Book – Alpha Review Copy for Mailing List Subscribers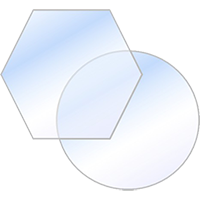 April 10, 2016
In 2 or 3 months we will have the first draft of our Structures Analysis text book ready to release. We will be sending out advance alpha review copes to everyone on our mailing list.  If you want to join in the review process it will be your chance for you to help us check for errors and also a chance to influence the content and layout. There is no commitment, and our mailing list subscribers do not have to help out. If you choose to help we will give a place in the honor roll of thanks in the preface of the book.
This text book will be the first comprehensive, interactive, completely free composite and metallic analysis text book fully referenced, and hyper-linked to all public domain sources and hyper linked to free analysis spreadsheets for each method in the book. It is our hope that this book will set the standard for value, utility, quality and content that other information providers will strive to emulate.
This book is also the culmination of years of research into public domain references and first principle derivations of common and new stress analysis methods and the reason the Abbott Aerospace Technical Library exists.
If you want to help us make this change, sign up to the mailing list and lets improve the industry together.
---

To try our free Stress Analysis Engineering Spreadsheets click below

To try our Add-in for Microsoft Excel for Windows click below