Moving you, your family and your business to Cayman – Part 3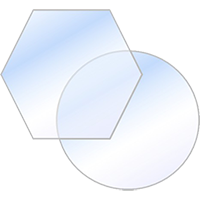 March 28, 2016
If you have been following our previous posts on this subject you will now have your business set-up and be on the way to obtaining your residency status established – or at least be thinking about it.
Schools – as a non Caymanian you are not allowed to use the state school system and you have to put your children in private school. If you move here with your children you must have places at a private school arranged in advance. There are a range of private schools on the island that cater to the US and the UK school systems and the US system private school offers a limited IB (International Bacceloriat) program. On the whole our experience with our choice of school has been positive and out kids were in shock with the increase in academic standard compared to the Canadian school system.
Pets – in order to bring your pet here you require advance planning and some patience. The process is outlined here. In general the process will take around 3-6 months. Also be warned that most carriers will not take animals in the hold during the summer months so if you have a large dog you may have to wait until the winter months to bring it to the island. This was the most complex aspect of our move to Cayman. Some pets have to be registered with the department of agriculture – most breeds of dogs have to be registered. You can take your dog onto the patio of most restaurants (unless they are 'fine dining') and dogs are generally accepted as a part of life on the island. You can take then on all the beaches and as long as they are well behaved and you are considerate and pick up after your pet, they are accepted and welcome.
Bank accounts – opening bank accounts here was a surprise. Not a pleasant surprise. Because of the scrutiny on Cayman Island banks some banks have become very cautious about taking on new customers, After we waited 3 weeks to go through the screening process for our business accounts our account manger calmly told us that we were the first people to get a business bank account approved during her 3 months at the bank. She did not tell us this before we applied. Butterfield Bank and RBC are stricter than the rest of the banks on the island and you can choose to go with one of the banks with lower requirements. We have found that it is very important to choose a bank with adequate parking at the branch in Georgetown – RBC is particularly strong in this aspect. In general the cost of banking is high and the fees are more numerous and more expensive than we are used to in Canada or the US. At first the bank staff were standoff-ish and not very helpful but once they realize you are there to run a legitimate business in the local community the customer service is excellent.
Cayman offers many great things, climate, quality of life, safety, security and an economy refreshingly free from well-intentioned but ultimately burdensome government intervention. I cannot recommend it without reservation but I can recommend it overall. Every morning we wake up, look out at the blue sky and the blue ocean and thank our lucky stars that we are able to spend some time in a location that is great for business, has a culture that is welcoming and safe and is blessed with a fabulous environment that is so much fun to explore.
---

To try our free Stress Analysis Engineering Spreadsheets click below

To try our Add-in for Microsoft Excel for Windows click below