How I Stopped Worrying and Learned to Love the Process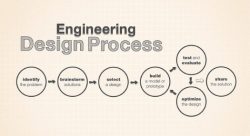 June 19, 2018
A version of this article first appeared in the January 2018 edition of our free newsletter, to subscribe click here
I have been working with a company just getting to the end of their prototype design phase. They have yet to fly one of the prototypes and their engineering team is working very hard to release the final engineering definition to support the prototype build to flight program.
Once this has been done the expectation is that they will be able to move immediately into certification design, release and manufacture.
The company has not developed a certifiable production design before.

Most of the managers come from large companies.
These two aspects can combine to cause significant problems.
Most engineers and managers who are accustomed to a large company environment are not fully aware of all of the processes that have been devised and implemented that contribute to the smooth running of engineering, manufacturing, procurement, quality, etc.
Most of them are aware of some of the processes, but like everybody – you don't know what you don't know.
What almost all of them are unaware of is the problem that arise when you go through the development and certification processes of an aircraft product with insufficient, immature or non-existent engineering standards and processes.
Engineering processes have an image problem. What kind of engineer would want to work on dull process issues when you can be devising cool looking things that fly?
Imagine a modern car engine if you turned off the software control system, or a computer without an operating system.
It looks like it should work but is doesn't. Many startup companies spend a vast amount of money discovering this over a number of years.
To Quote Sun Tzu – "Tactics without strategy is the noise before defeat".
Returning to our startup company in this example. They have a great engineering team and experienced engineering leadership.
They have almost no engineering standards or processes and those that they have are not implemented or enforced.
Standards and Processes are an important component of engineering management strategy. They are tools that channel engineers efforts into products that are certifiable, manufacturable, affordable and sensible.
In the absence of Standards and Processes it is only by chance that you will end up with a good product. In a product as complex as an aircraft there is practically zero chance that the integrated product will be any good at all.
If you create standards and fail to promulgate and enforce them, it is the same as having no standards. An experience I had a few years ago with a client comes to mind. They were having trouble with consistent drawing standards as they were using different contract engineering groups to produce the type design drawing set. I wrote a drafting standards manual for them (based on the excellent NASA drafting standards manual). We got it checked and approved – however, the approver changed the title of the document from "Drawing Standards" to "Drawing Guidelines". Standards are mandatory, Guidelines are optional.
I assume you can guess the outcome; there was no increase in drawing standards, it was as if the document had never been written.
So, there is a set of problems associated with an absence of process, there is another set of problems caused by over definition of engineering processes
Company standards and processes are like laws – they have to be drafted and approved, there is an enforcement cost and a restriction of freedom.
We have worked with several established OEMs that have processes which are excessive and burdensome and greatly increase the cost of product development.
And just like a government department, once you establish a department inside a company for processes and standard development, with the best will in the world, it will justify its own existence and importance by ever more important and burdensome processes.
So leave the process development and maintenance in the hands of the senior engineers and not a group of process specialists.
Just make sure you hire the right senior engineers……..
The creation of even a simple engineering system takes time and and also a considerable effort to introduce to a team. It requires a rigorous level of check and enforcement.
It requires technical leads who can say no and engineers who can handle rejection.
A company has to decide what it need to control in order to develop a reliable, cost effective, certifiable product. These may include
Design Standards

Drawing Standards

Stress Methods

Approved Hardware

Approved Materials

Approved Processes

Approved Means of Inspection

Reporting Standards

Release and Approval Processes

Change Processes

CAD System Processes

CAD Creation Standards
All of these standards are informed by the compliance plan – that which you know to be certifiable and the means that you will use to demonstrate compliance.
Take a moment to think about the processes where you work – do they do harm by being over restrictive or by giving too much freedom? Do they help by focusing the teams on the right thing to do? Can they be improved?