Excel Functions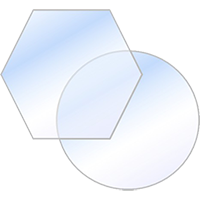 March 14, 2012
We write all our stress reports in excel because we can keep all of the calculations live and writing and updating reports is much quicker and easier. We also have a modular set of pre-checked and verified analysis spreadsheets we can quickly pull together to create stress reports. There are available for free here.
However Excel does not display the mathematical content of cells in a nice way like Mathcad does. This makes writing nice looking reports relatively arduous and checking excel reports difficult. There are tools out there to help, the XLC addin being the best.
XLC is great as it is a general parser for all mathematical formulae but it creates separate pre formatted graphic objects for the equations and I find that does not meet my needs, I'm not criticizing it, it's got some really neat visual basic coding. (It's also written by an old colleague of my father's – small world huh?)
So we wrote an add-in for excel that meets my needs for displaying equations in our stress reports. We have been developing this for a number of years and we have made it commercially available though a separate venture – XL-Viking.

You can download a 30 day free trial and a yearly license is only USD 5.00. We have tried to keep it as low cost as we can.
All of our free engineering analysis spreadsheets use the add-in, but they work just fine without it, only the math won't display.