Aviation News – Un-pressurized Single Engine Turbo-Props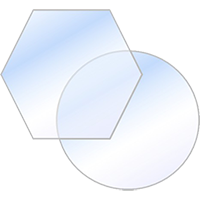 September 22, 2015
Aviation Industry News courtesy of Tomas Chlumecky, The Aviation Doctor, aviationdoctor.wordpress.com
With the entry of the Mahindra Aerospace GA-10 single engine turboprop un-pressurized utility, due sometime in the next 1-2 months, it is worth looking at this market segment, which is dominated by the Cessna (now Textron Aviation) Caravan C208A and the Grand Caravan C208B EX which is near 2,500 deliveries in its 30 year history.
Presently, there are two competitors to the Caravan, the Idaho based Quest Aircraft Kodiak 100 and the New Zealand based Pacific Aerospace PAC 750XL (derived from the Fresco crop duster of the 1980's). As the graph shows, deliveries in this market segment have been increasing and have averaged around 128 units per year and growing. In 2014, exactly 128 units were delivered, of which 77% were Caravans, 23% Kodiaks (best year ever), and only 3% were the PAC 750XL. The delivery value was $US 284 million again 77% of delivery value was the Caravan, 20% the Kodiak and 2% for the PAC 750XL.
The Cessna C208B Grand Caravan EX is priced at $2.4 million, the Kodiak is $2.0 million and the PAC 750XL is $1.9 million. Textron Aviation has been producing the Caravan for a long time, while Quest started the Kodiak in 2007 and Pacific Aerospace started the PAC 750XL in 2003, this segment is a one horse race for now.
Careful analysis of the 3 aircraft shows that they are very competitive, based on 9 parameters analyzed using commercial operation weight factors by importance (useful load, cabin volume and direct operating costs), plus 6 other performance parameters (e.g. climb rates, takeoff distance, etc.).Interesting to note that Customer Value (CV), which is Relative Performance (RP) minus (-) Relative Price (RP), shows that the "better value" for your money is in fact the PAC 750XL (1.01-0.90 = 0.10), while the Quest Kodiak comes out to 0.02 and the Grand Caravan EX at minus (-)0.12.
Each operator will weigh certain parameters differently, but in short, the very poor selling PAC 750XL is a very good aircraft as is the Quest Kodiak 100 versus the Grand Caravan EX. The main difference is the huge Cessna brand and reputation of the Caravan, coupled to the inability of Quest Aircraft and Pacific Aerospace to offer a value proposition based on value, not cost, to prospects and selling a product versus a customer solution.Lots of room to grow for the 2 Caravan challengers, and surely the new Rolls Royce 250-B17 powered Mahindra Aerospace GA-10 with its very competitive $US 1.3 million price tag, 145 kts cruise, 2,300 lbs. useful load and 1,600 foot takeoff distance will challenge the bottom end of this market, competition is good, it will grow this segment for years to come.
---

To try our free Stress Analysis Engineering Spreadsheets click below

To try our Add-in for Microsoft Excel for Windows click below