Brazed Joints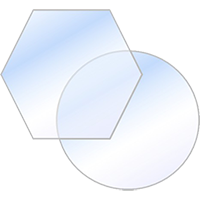 April 12, 2016
Brazing is not widely used in the aircraft industry. Recently we were asked to substantiate a number of brazed joints by one of our clients and that give us the opportunity to research this subject. This is a brief summary of the material from our soon to be released text book.
The general opinion is that a brazed joint (if the joint is well designed and the parent materials and the filler metal are well selected) has an equal or greater strength to the parent metal.
This level of joint strength depends on the braze being 'perfect'. Among other potential factors, cleanliness of the brazing surfaces is important, as any contamination can cause poor wetting (flow).  The work that Flom has done at NASA covers the interaction of direct and shear load effects and gives a simple assumption to cover the likely quality variability of the brazed joint.
Evaluation of Brazed Joints using Failure Assessment Diagram We have a spreadsheet for this method here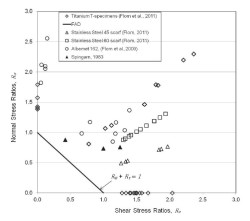 Brazing has a few advantages over other metal-joining techniques. It does not melt the base metal of the joint, which allows for tighter control tolerances and brazing produces a clean joint without the need for secondary finishing. Dissimilar metals and non-metals (i.e. metalized ceramics) can also be brazed.
Additionally, complex and multi-part assemblies can be brazed cost effectively and without less thermal distortion than welding due to the uniform heating of a brazed piece.
More information is given in this paper: Brazing Analysis Methodology
---

To try our free Stress Analysis Engineering Spreadsheets click below

To try our Add-in for Microsoft Excel for Windows click below